Mastermelt Exhibit at Chemspec 2023 – Here's our thoughts on the show..
The Chemspec  exhibition showcases Business and Innovation for the Fine and Speciality Chemical industry with exhibitors across Product Supply, Services and Equipment.
At Mastermelt we specialise in Precious Metal Refining and recovery for the Chemical, Pharmaceutical, Electroplating and Green Hydrogen sectors, so Chemspec provided the ideal opportunity to meet new customers seeking a customised service.
Our journey started with an early morning flight from London and arrived to a warm sunny day in Basel.  After stowing our luggage at our hotel on the banks of the Rhine we took the 10-minute walk to the Messe Basel exhibition centre to locate the Mastermelt stand.  The hall was buzzing with construction and from a distance we could see the vibrant MM logo of our stand coming into view, assuring us of an exciting event to come.
Creating an Impressive Stand with StandOUT
Working with our stand builder, StandOUT, we enhanced the aesthetics of our stand and added a touch of nature to create an inviting atmosphere.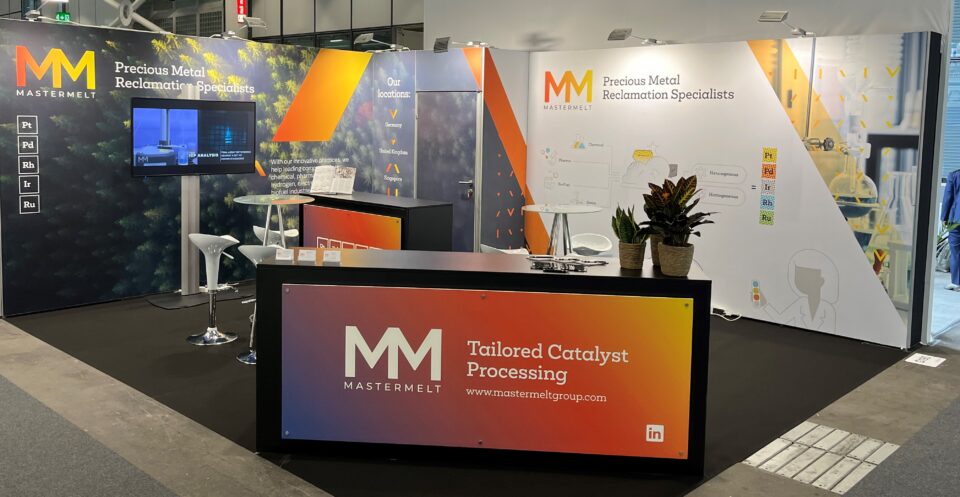 The show opened its doors at 9.00 so with the Mastermelt team assembled we were ready to welcome visitors.
Welcome to Chemspec: A Thriving Hub of Conversation and Connection
The show opened its doors at 9.00 so with the Mastermelt team assembled we were ready to welcome visitors.
Within minutes of the opening the exhibition hall was alive with conversation and our stand was busy with visitors.  With our General Manager arriving a little later it was at least 11.00 before he managed to say hello to colleagues as we were all engaged in conversations with visitors!

Exploring the Excitement of Chemspec: CO2 Reduction and Sustainable Solutions
While navigating the exhibition hall, we couldn't help but notice the strong focus on CO2 reduction and conservation of natural resources. At Mastermelt, sustainability is a top priority, and we're proud to offer tailored solutions for maximising precious metal recovery from waste streams.
Check out our recent editorial on this topic in Speciality Chemicals Magazine – Precious Metal Recovery from Complex Homogeneous Systems 
A Day of Success and Connections: 40+ Conversations and Counting
After a fruitful day at Chemspec, we had the pleasure of engaging in over 40 conversations with potential. The team relaxed at a local Basel restaurant sampling the Corden Blur speciality and some fine wine.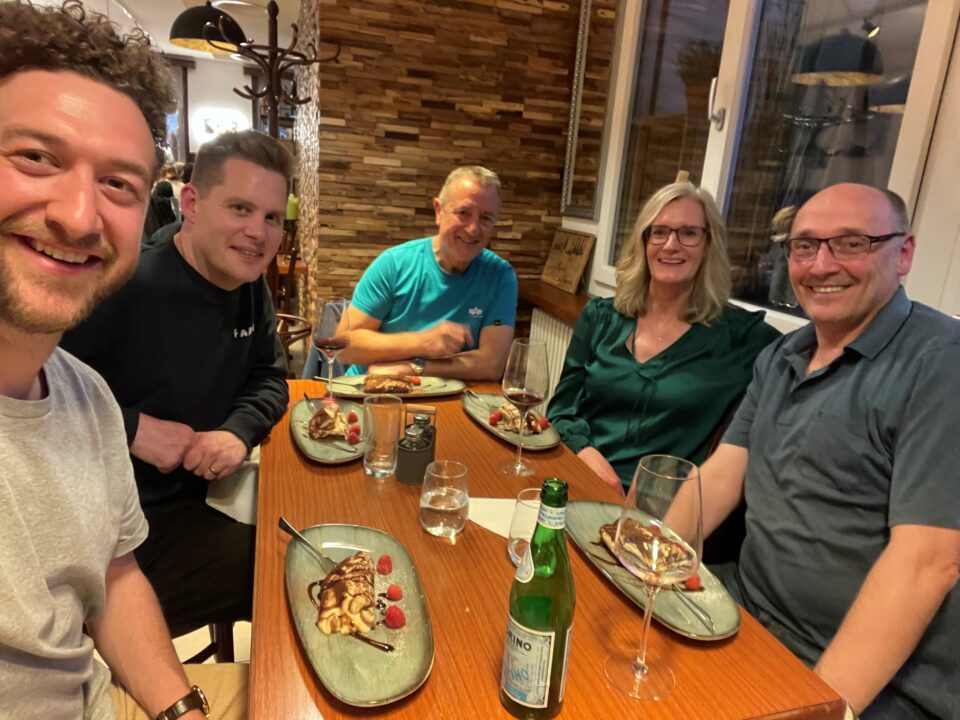 Day 2 in Basel: Continuing the Momentum
While the pace may have been a bit slower on the second day, the quality of inquiries at our stand remained high. The event's location in Basel attracted representatives from numerous Swiss Chemical and Pharma companies, solidifying its reputation as a must-attend event.
Looking Towards the Future: Booking our Space at Chemspec 2024 in Dusseldorf
Reflecting on the success of Chemspec 2023, we are already thrilled to announce that we have secured our space for Chemspec 2024 in Dusseldorf. We can't wait to see you there and continue building valuable connections!
See you there!